Industrial Sandblasting Tampa
When it comes to industrial sandblasting, no one does it better than Tampa Sandblasting Pros. This team of experienced professionals provides high-quality services that guarantee the best possible results for any project. Whether it's a large-scale industrial project or a small residential job, you can count on Tampa Sandblasting Pros to get the job done right.
For those who are unfamiliar with sandblasting, it is an abrasive blasting process used to remove paint, rust, and other surface contaminants. It is a powerful and effective method that requires special expertise and experience in order to ensure safe operation and great results. That's why so many people turn to Tampa Sandblasting Pros – they have the knowledge and experience needed to deliver the perfect finish every time.
Tampa Sandblasting Pros offers a wide range of services tailored to meet your needs. From large-scale industrial projects to smaller residential jobs, they have the resources and skills needed to complete any task safely and efficiently. With their commitment to excellence and customer satisfaction, you can be sure your project will be completed as quickly as possible without sacrificing quality.
FREE INSTANT QUOTE!
Get a FAST Response
We Are 100% Mobile!
At Tampa Sandblasting Pros, we understand the importance of convenience and mobility when it comes to industrial sandblasting. That's why we are proud to say that we are 100% mobile! Our services can come to you, allowing you to save time and money on having a professional sandblaster come on-site.
In addition, you don't need to worry about transporting your project or equipment. We bring all the necessary tools with us so you don't have to worry about a thing. Whether it's at your home, office, or construction site, Tampa Sandblasting Pros is ready to deliver our top-notch service without you having to leave your location. With our reliable mobile services for industrial sandblasting in Tampa, you can be sure that your project will be completed efficiently and effectively.
Advantages Of Professional Services
When it comes to industrial sandblasting in Tampa, taking advantage of a professional service can bring about many benefits. For example, you can save time and money by working with experienced specialists in the field. Professionals know the best methods and techniques for getting the job done quickly and accurately. Plus, they'll have access to the highest quality abrasives and equipment that will ensure that your project is completed safely and according to industry standards.
Furthermore, professional services offer convenience. You won't need to worry about acquiring or renting specialized equipment or having to learn how to operate it yourself. DIY sandblasting jobs could cause mistakes that cost you more money than hiring a specialist in the first place. Experienced contractors are also aware of local safety regulations, so you don't need to worry about fines or other legal issues when you hire them for your project.
The benefits of professional services make it easy to see why enlisting an expert in industrial sandblasting is the optimal choice for your project in Tampa. So if you're looking for reliable results from an experienced team, consider contacting a professional today!
Types Of Abrasives Used
Abrasive blasting is an important part of industrial sandblasting, and the type of abrasive used can make all the difference. But what exactly is abrasive blasting, and what different types of abrasives are commonly used? Let's explore these questions in more detail.
With abrasive blasting, a pressurized stream of abrasive particles is used to remove material from a surface. This process has numerous advantages over other methods of cleaning or removing materials, such as:
• It can be used on almost any material – metals, plastics, composites and glass
• It quickly removes rust or corrosion from surfaces
• It's faster than hand-scrubbing
• It leaves behind a clean surface with minimal dust residue
The most common types of abrasives used in industrial sandblasting are:
• Natural Abrasives: These include walnut shells, corn cobs, crushed glass and diamond dust. They are often preferred for delicate jobs because they are softer than synthetic materials.
• Synthetic Abrasives: These include aluminum oxide and silicon carbide. They are harder and more durable than natural materials, making them better suited for tougher jobs where maximum efficiency is needed.
No matter what type of abrasive is used in industrial sandblasting projects, it's important to choose the right one for the job at hand to ensure optimal results. Professional services can help you select the best option for your specific needs – something that may save time and money in the long run.
Common Applications For Industrial Sandblasting
Sandblasting is the process of forcefully propelling a stream of abrasive material against a surface to smooth out rough spots, and shape and clean surfaces. It's like a powerful sandstorm that can be used for many industrial applications. In this way, it symbolizes strength and progress as we seek to build up and improve our industries.
These processes are becoming increasingly vital as we look to reduce costs and create better products faster. Industrial sandblasting is often used to remove old paint, rust, corrosion, or scale from metal surfaces while providing an even finish. It can also be used to prepare surfaces before the application of protective coatings such as rust inhibitors or epoxy paints. Sandblasting is also employed in the manufacturing of chipboards and other wood products, glass etching, cleaning stone monuments, and stripping away graffiti from walls.
This method has become increasingly popular for its cost-effectiveness and time efficiency when compared to manual grinding methods. The result is a much smoother surface which leads to improved performance in all sorts of applications such as automotive parts production; marine maintenance; construction; metal fabrication; and aircraft & aerospace maintenance. Industrial sandblasting helps us create strong infrastructures that will stand the test of time.
Contact us for more info!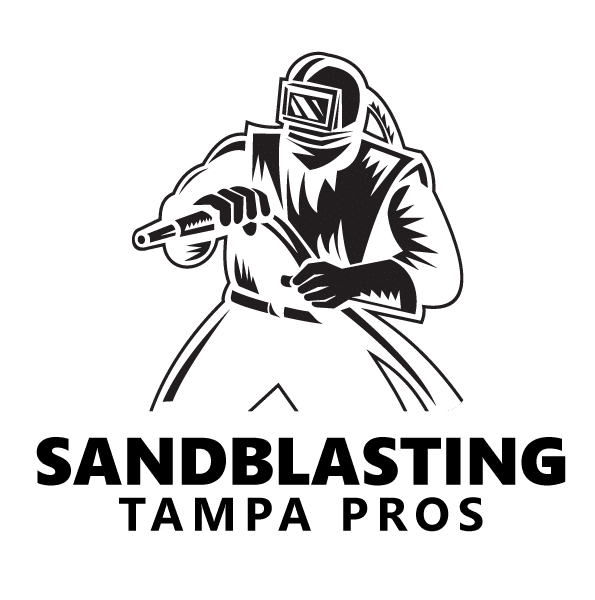 Ready to talk about your next project?